By: Julie Lowy and 2A Storytellers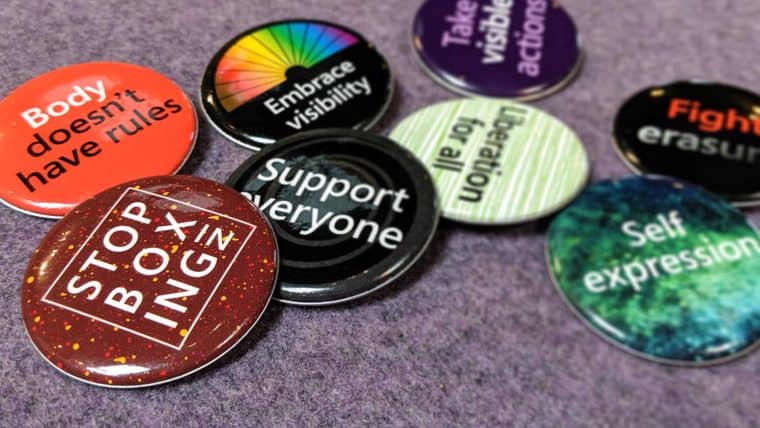 For 20 plus years I lived in the South End of Boston. Every June, when the city's Pride parade came past my front door, I found myself at the epicenter of a rainbow party without leaving my stoop. Since I moved to Seattle to join Microsoft as a contractor, I haven't had the same instant access to Pride. And I realized that on some level, I took the Pride community for granted.
This year, I decided to demonstrate my support for the LGBTQ+ community by embracing a more active role in the march. Being relatively new to the Seattle Pride community, though, I wasn't sure how best to participate or what to expect from the experience until Microsoft gave me a front-row opportunity.
I'm here to report that standing for five hours under the blazing hot sun, pressed in a mass of sweaty people was everything I dreamed it would be—and more. And I owe it to the warm welcome of the Microsoft Pride team!
Microsoft Pride made it easy to participate. Over the course of 30 years, Microsoft has demonstrated its support for the LGBTQ+ community by implementing non-discrimination policies and acting as one of the first companies in the world to offer benefits to same-sex domestic partners. The Microsoft Pride program offers broad corporate-backed support for its LGBTQ+ community, yet it still retains a personal touch with a grass-roots feel. Case in point, I learned about the march when my client forwarded me the company Pride email and extended a personal invitation to join.
Microsoft Pride gave me a chance to make my voice heard. There have been far too many occasions lately in which I've asked myself what's happening to our country. Despite the cultural gains we've made, it seems like the rights of the LGBTQ+ community are again under attack. Currently, 28 states do not protect individuals from discrimination against sexual orientation, and worldwide, over 180 countries lack marriage equality. This year especially felt like the right time to speak up—and doing so on the back of a corporate powerhouse helped me regain some of the hope I've lost.
Microsoft Pride connected me to a new community. Hundreds of Microsoft employees alongside their families and friends joined the march in solidarity. As I stood under the Microsoft Pride banner handing out computer stickers, buttons, balloons, and signs, I felt strength in the sheer number of those around me and support from the brand on our collateral. Don't get me wrong, a logo slapped on a rainbow can reek of opportunism, but there's no faking a vibrant, healthy community that wears the logo with pride. In an email that went out after the march, the Microsoft Pride crew encouraged us to continue to act and stay involved with the cause and the community. I plan to.
Joining the march has been twenty years in the making for me, but I'm not ready to sit down just yet (metaphorically speaking only—I still have blisters from the march). The Microsoft Pride team reminded me that hope, activism, and community don't happen if everyone sticks to the sidelines and standing up for what I believe in can happen in unexpected ways—even at work.